CDP sustainability rating update to "B" level is further acknowledgment of the Group's commitment to sustainability and ESG investments
In December 2022, Sesa announced the upgrade of the CDP (Carbon Disclosure Project) sustainability rating, from "D" to "B" level, just one step away from score "A" of excellence, highlighting the continuous improvement of sustainability programs of the Group.
The independent international non-profit organization Carbon Disclosure Project ("CDP"), with the largest environmental database in the world, evaluating about 15,000 companies in 2022 Year, offers a system to measure, disclose, manage and share information regarding climate change.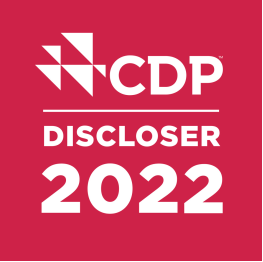 The result, thanks to the progressive strengthening of ESG programs and the increase of initiatives aimed at reducing the environmental impact and minimizing the Group's emissions and consumption of natural resources, confirms Sesa Group ability to support the Sustainable Development Goals as relevant pillar of Group strategy of value generation for stakeholder.
The full list of company scores is available on www.cdp.net together with the scoring methodology guidance.
"The upgrade of the CDP sustainability rating to B level is an important step in our path to improve ESG performance and confirms the progress of the Group's ESG programmes", stated Alessandro Fabbroni, Chief Executive Officer of Sesa.
"The improvement of our main sustainability ratings confirms Group ESG progress as relevant pillar of our strategy of sustainable value generation for all stakeholders. This result is another achievement of our commitment to the fight against climate change and the effectiveness of our ESG initiatives" said Jacopo Laschetti, Stakeholder and Sustainability Officer of Sesa.